Meetup DjangoGirls - L'approccio femminile alla tecnologia: le nostre esperienze, finora
18:30/19:10
Il primo evento DjangoGirls in Italia è stato a Roma, ospitato da Codemotion: un anno, 8 workshop, 60 coach e 300 partecipanti dopo, possiamo tracciare un primo bilancio del "metodo DjangoGirls", provare a raccontare l'energia che scorre in questi workshop, e qual è l'importanza di coinvolgere tante donne nell'imparare a costruire strumenti tecnologici. Il movimento DjangoGirls sta crescendo sempre di più e i prossimi mesi saranno fitti di eventi per tutta Italia: partecipa se sei interessata (o interessato!) all'idea. Fare il coach è facile, ti possiamo dare una mano e ci aiuterai a crescere.
Language: Italian
Level: Beginner
Emanuela Dal Mas
Organizer -- DjangoGirls Italia
After a ten year experience as a business management consultant, I am now involved in business developement and strategy at Nephila. I am co-founder of Fuzzy Brains, no-profit Italian association which contributes actively to digital literacy with a particular focus on the Django platform and the Python programming language. I work actively for the inclusion of women in technology and business, especially through the Italian DjangoGirls chapter.
Go to speaker's detail
Iacopo Spalletti
CTO -- Nephila
Founder/CTO @NephilaIT - django CMS core dev - Djangonaut - @DjangoConEurope 2017 organizer. I love python, but I tinker with any piece of technology at hand. I like to build and release things, experiment, achieve spectacular failures and sometimes useful successes. I like to speak and organizing conferences and meetups. When not coding, you can find me on the stool of the local pub mumbling about yeast and hops.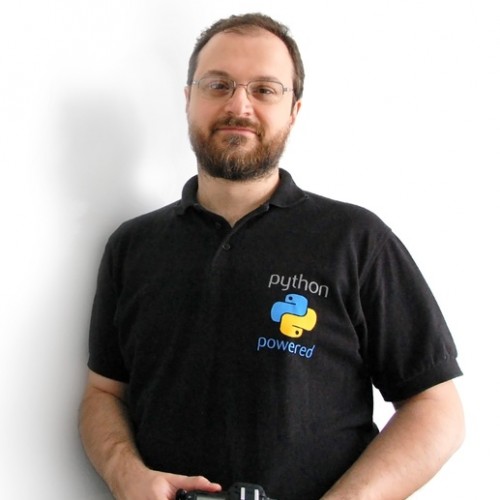 Go to speaker's detail