SWIMming in the Microservices Ocean
11:30/12:10
We are in the middle of paradigm shift from services to distributed execution blocks. In this talk, we will see how scaling HTTP based micro-services is hard, and how cooperative RPC functions can facilitate our lives. Designing and deployment are going to be the main focus, with a final focus on how to operate such an architecture at scale. When software and hardware can scale performances at unimaginable boundaries, people and operations are forced to follow and that's where most of the time all of these becomes complex and unmaintainable…but we have a solution for that.
Language: English
Level: Intermediate
Matteo Collina
Architect -- nearForm
Matteo is a code pirate and mad scientist. He spends most of his days programming in node.js, but in the past he worked with Ruby, Java and Objective-C. He recently defended his a Ph.D. thesis titled "Application Platforms for the Internet of Things". Now he is a Software Architect at nearForm, working on the nscale deployer. Matteo is also the author of the Node.js MQTT Broker, Mosca and of the LevelGraph database. Matteo spoke at several international conferences: Nodeconf.eu, LXJS, Distill by Engine Yard, and JsDay to name a few. In the summer he loves sailing the Sirocco.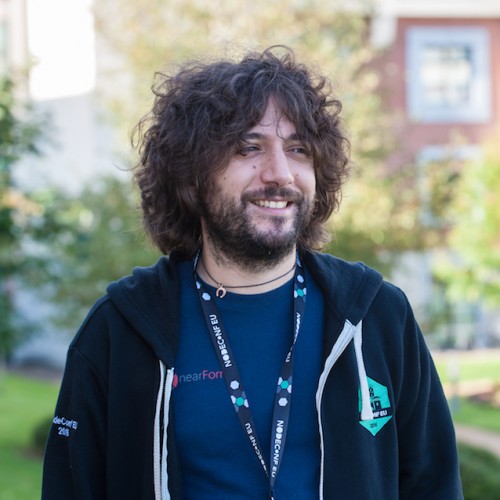 Go to speaker's detail
Luca Maraschi
Architect - Engineer - Advisor -- Freelance
Luca Maraschi is veteran Architect, focused breaking monoliths into lean and modern designs. His expertise varies from designing enterprise architecture to designing programming languages, bringing innovation with a touch of craziness. Active sustainer of open-source and bleeding edge technologies, he was attracted by node.js from 0.2.0. He enjoys his free time playing golf, kite-surfing and snowboarding.
Go to speaker's detail