OMG, it's all about SVG!
17:10/17:50
Have you ever thought that dabbling in SVG and animating it might be a cumbersome part of your work? Probably yes. To be honest, I had thought the same before I actually started playing with it. During my presentation I'll tell you why SVG is so hyped and powerful right now, giving you a couple of creative and fun examples. I'll also show you how to easily animate SVG using simple CSS animations, which advantages SVG has over other formats and finally I'll shed a light on SVG's accessibility.
Language: English
Level: Beginner
Agnieszka Naplocha
Visual Designer & Front-end Developer -- Adobe
Currently I work @ Adobe, where I have an awesome opportunity to combine both Visual Designer & Front-end Developer roles. What fascinates me in the IT world are apparently not computers, but people! ;-) Sharing experiences (even failures) with others brings a lot of energy, motivation and enthusiasm to my work. This is why together with my friend we created The Awwwesomes http://theawwwesomes.org. We're currently organizing free HTML&CSS workshops for beginners in Warsaw which is super fun!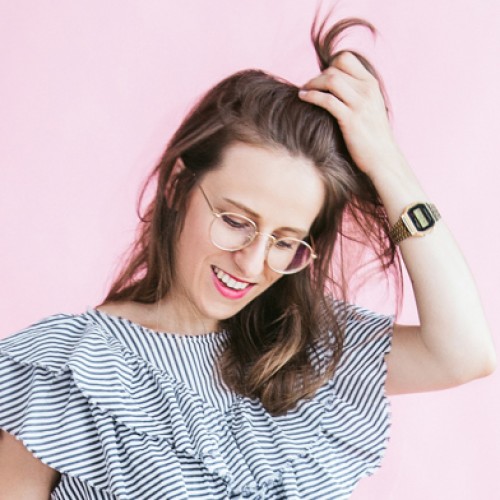 Go to speaker's detail